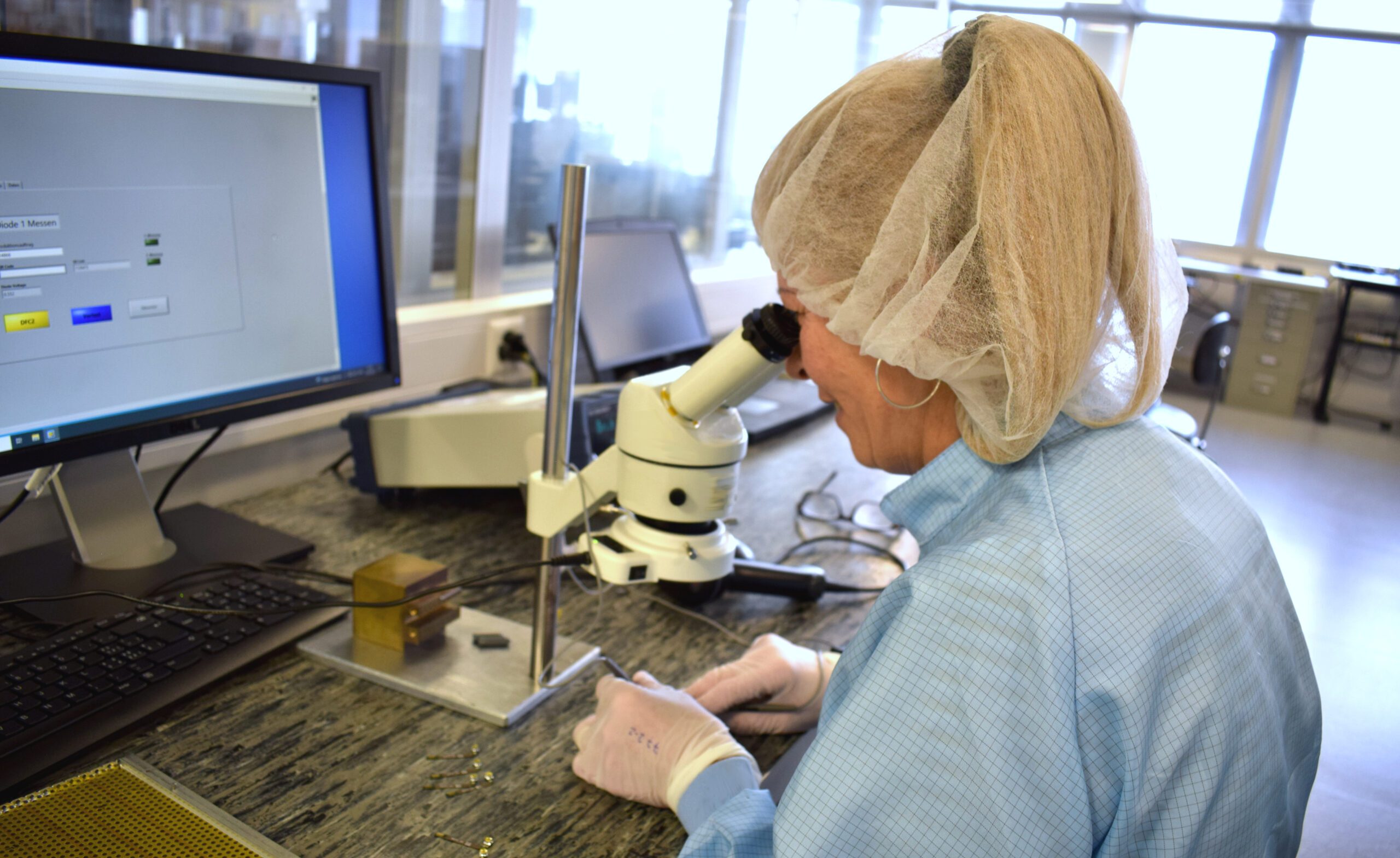 Services
Efficient in our areas of expertise
We can take care of all phases of product development. From the concept development, to the set up of feasibility studies, the evaluation of components and technical clarifications, through to the complete development of hardware, software and production processes. We have an experienced team of experts standing by to help you with the manufacturing of your product.
We look at a product as a system and work proactively to ensure a successful industrial implementation. State-of-the-art machines and purpose-built custom machines help us to manufacture your products as efficiently as possible. In addition to our services, we also offer technical consulting services, malfunction analyses, bondability analyses, training and much more.
Altatec meets the highest requirements when it comes to packaging, electronics, microsystems technology and ASICs. We always strive to meet the wishes of our customers by using the latest technology.
We work with you to plan your product, right down to the smallest detail, and produce it – this is our area of expertise!
What we offer
Product development
Initial discussions and options
---
Initial discussions, brainstorming
Packaging development
Evaluation of components
Development of product-specific machines
Development of hardware, software and production processes
Engineering
Our joint project can get going
---
Product development
Diagram, layout, software
Simulation
Construction
Model, prototype and initial production run
Tests and testing equipment
Production
See your wishes and ideas take form
---
Model, prototype and mass production
COB, SMD and custom packaging
Process analyses
Cleaning
Manual assembly
Process development
Extras
Project support
---
Technical consulting
Malfunction analyses
Wire bondability analysis
COB training for clients
Logistics
Procurement