Mission statement
Our values
Altatec's personal values and standards define our daily conduct with our colleagues, business partners and clients. There is almost nothing else that is more important for joint success than the practised values of a company.
Our global clients expect us to apply our code of conduct and we expect everyone in the company to stick to our way of doing business. Everyone in the Altatec team should personally examine and identify with these values.
We have intentionally set a high standard for ourselves. But our reputation helps us to gain new clients and develop further. Our code of conduct supports our aspiration to be, and remain, a professional, reliable and modern company both locally and globally.
Francesco R. Fusco
President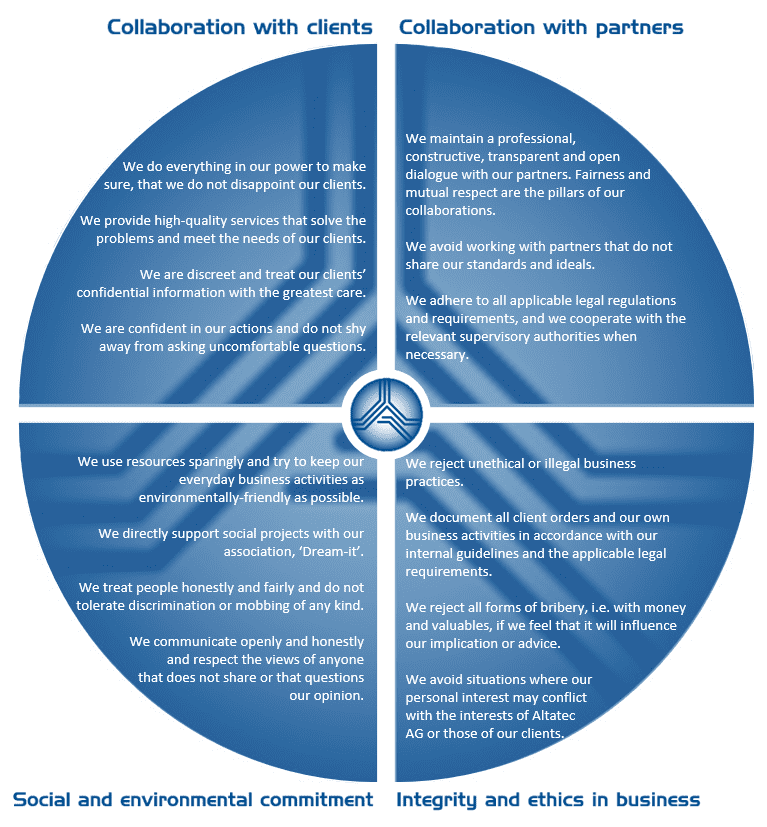 This mission statement applies to all Altatec Group employees regardless of their function, position or the site that they work at.
The mission statement can be seen in our daily work through the personal management behaviour and adapted business processes that we employ.
"Altatec Microtechnologies AG
develops and produces
sophisticated
assembly processes, production machines and assemblies
for the high-tech industry»