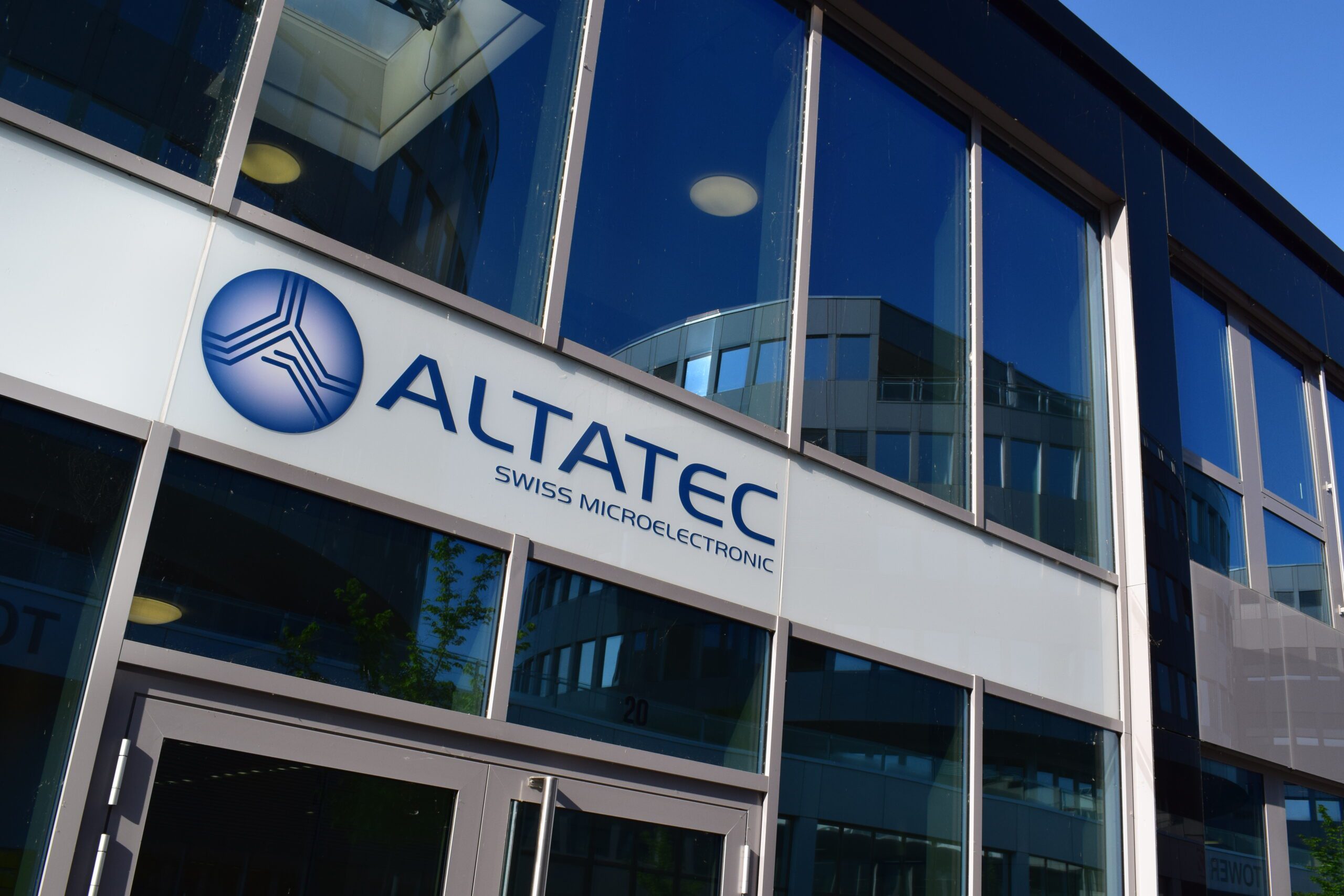 ALTATEC Microtechnologies AG
Your reliable partner
We have been accompanying and supporting our national and international clients since 2002. We build trusting and lasting partnerships with our clients. Thereby, we are able to develop outstanding and individual solutions for them.
The design and manufacturing of miniaturised, customer-specific electronic circuits is one of our main areas of expertise. Our wide-ranging expertise in processes and methodology makes us the ideal partner for both global solutions and special commissions.
We are specialised in the development and manufacturing of high-quality microelectronic solutions. Trust, expert knowledge and entrepreneurship is what makes us stand out and is also what makes us a reliable, long-term and innovative partner for our clients.
Our name, Altatec, comes from two Italian words, "Alta" and "Tecnologia", and means "cutting-edge technology" in English. Pushing the limits of feasibility is the elixir that motivates and drives us.
2002
Founding of Altatec Microtechnologies AG on 01/08/2002
2008
Move to Sumpfstrasse in Steinhausen, Zug
2009
Creation of our website and a new logo
2010
Altatec Microtechnologies AG gains its ISO 9001 certification
2013-2014
Planning and interior refurbishment of the new Altatec building at Turmstrasse 20 in Steinhausen, Zug
2014
Entire company moves to the new site in Steinhausen
2019
Founding and partnership with 4CS-Laser, Development of a new laser trimmer
2022
20th anniversary of Altatec Microtechnologies AG
Who are we?
We cannot produce such outstanding work with just our building, machines and production engineering equipment!
Just like you can't win a Grand Prix without developers, designers, aerodynamic specialists, drivers, mechanics, etc! Altatec would not be where it is today if the whole team was not 100% behind our goal of making the impossible possible.
Careers at Altatec Microtechnologies AG
Are you looking for an exciting job in an innovative company? As a leading company in the microelectronics sector, we're always looking for reliable and solution-oriented people that enjoy working in a team.
Altatec benefits

High degree of independence

Training and further education opportunities

Interesting and varied projects




Just a few minutes' walk from the station


Fitness centre as a network partner
Are you interested in joining our successful team?
Apply to one of the open posts listed below.
Production employee electronics manufacturing 50 – 100% (Temporary help until the end of 2023)

Altatec Microtechnologies AG specializes in high-quality microelectronics and offers its services in the development and manufacture of electronic components and assemblies. Several years of experience paired with entrepreneurial flair – that is what distinguishes us. Now we are looking for a reliable, solution-oriented and team-oriented reinforcement for our team.

Your field of activity

In this varied and challenging job, you will take on a wide range of tasks with a focus on the manufacture of customer-specific products. You will support the team with work such as the hand soldering and cleaning process as well as final testing of assembled circuits. The assistance with other exciting tasks round off the versatile area of responsibility.

For this exciting function you bring with you

Enjoyment of the production of electromechanical systems
Independent, reliable and punctual way of working
Good dexterity / fine motor skills
Good written and spoken German

What we offer you

Interesting and versatile work in a motivated and dynamic team
High degree of independence
Flexible working hours
Only a few minutes walk from the train station

Interested in being successful together with us? Then we look forward to receiving your complete application documents including a letter of motivation, CV/resume as well as references and diplomas.

Starting date immediately or by arrangement.